Domenic and Charlie Fusco have exemplified the virtues of true success found in Christ alone. Since the early 1980's, they have united their skills, talents, and passion to share the gospel through Visible Light Ministries, and their for-profit corporation, Image Artistry Film & Video.
Domenic and Charlie have blended their arts and media skills in public ministry, and behind the scenes, as producers of media in support of myriad worldwide ministries and corporate leaders.In addition to The Articles of Transformation, the Fuscos are co-authors of the inspirational website, www.greatnewsonline.com. Great News Online offers uplifting commentary based on notable quotes guiding its readers toward a path of thoughtful, productive living.
It is Domenic and Charlie's hope to stir their online audience with aspirations that grow into what is most noble in character and human experience. Most recently, Domenic and Charlie founded Famflicks: a production company dedicated to training a new generation of media producers for the support of the church and Christian ministries. Their goal is to equip those in the arts, media, entertainment and associated crafts and technologies with advanced technical skills and enhanced creative perspective expressed within a Christian world-view.
The Fuscos have also been closely associated with Dr. Ted Baehr MovieGuide.org and the Christian Film and Television Commission in the promotion of family-friendly films. For more information, visit www.famflicks.com.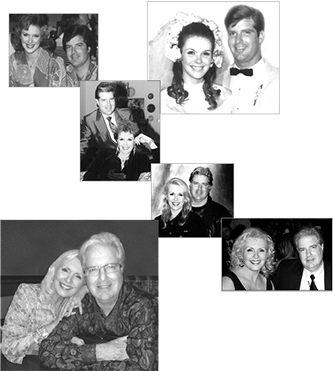 Domenic and Charlie Fusco:
Four and one half decades as partners in
marriage, business, the arts, and ministry.